About
Founded in 2010, Compass Consultants, LLC is a Virginia Limited Liability Corporation. We are leaders in the application of Human Performance Technology (HPT), specializing in the design, development and presentation of training interventions and the psychometrics of test development and analysis.
​
Compass Consultants, LLC is a Service Disabled Veteran Owned Small Business,
S.W.a.M.
certified in the Commonwealth of Virginia as a Micro-Business and a member of
eVA

,
Virginia's Total e-Procurement Solution and the
ARIBA Supply Network
.
​
As a consulting partner with
Question

mark

Corporation
, Compass Consultants stands ready to provide solutions to all of your online e-testing requirements.
We are registered in the U.S. Government System For Award Management (
SAM.gov
). DUNS: 961839045 CAGE Code: 5X2A0 SIC: 8748
Compass Consultants, LLC is a proud supporter of
The Giving Garden Foundation
to provide assistance to local cancer patients.

---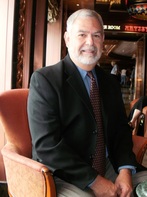 James R. Parry, M.Ed. CPT
Owner and Chief Executive Manager

Jim has over 40 years experience as a course designer, developer and instructor. He served over 22 years with the United States Coast Guard retiring as a CWO4 (Bosn) in 1993.
Since his retirement from the USCG Jim has worked as a crane, rigging, and heavy equipment inspector/instructor performing Occupational Safety and Health Administration (OSHA) safety inspections on over 5000 cranes and hoists, several hundred aerial lifts, forklifts and other materials handling equipment and trained over 1000 operators and riggers.
Jim was also Vice President of Training and Marketing at a major merchant mariner's training facility where he remained for over seven years.
Most recently, Jim was employed for nearly 12 years by the US Coast Guard as a civilian employee as the Test Development and e-testing Manager at a major training command. During his tenure he guided the move from paper to online testing for the entire Coast Guard and developed the first ever Standard Operating Procedure, a document of over 300 pages, which established policy and guidelines for all testing within the Coast Guard.

You may contact me directly at james.parry@gocompassconsultants.com
---